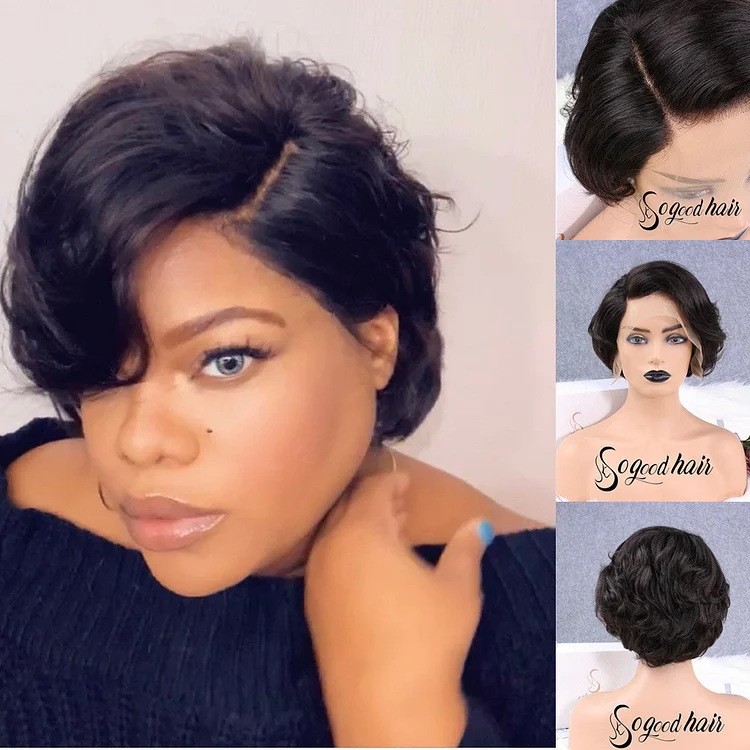 The current produc does not participate any Rebate. Switch the participating product to check the design.
(This prompt will not be displayed on the client-side.)
${function() { const show = rebate.format_rules.length > data.maxShowCount; return `
${rule}
${function() { if(!show) return ""; return `
`; }()}
`; }()}
${originData.rebate.format_rules.join(", ")}
if(window.self === window.top) { (window.disabled_exts ||=[]).push('product_detail_rebate'); } class SpzRebateComponent extends SPZ.BaseElement { constructor(element) { super(element); } xhr_ = SPZServices.xhrFor(this.win); viewport_ = this.getViewport(); action_ = null; lang = document.documentElement.lang || 'en-US'; i18n = {"ar-SA":{"special_offer":"عرض خاص","close":"إغلاق"},"de-DE":{"special_offer":"Sonderangebot","close":"Schließen"},"en-US":{"special_offer":"SPECIAL OFFER","close":"CLOSE"},"es-ES":{"special_offer":"Oferta especial","close":"Cerrar"},"fr-FR":{"special_offer":"Offre spéciale","close":"Fermer"},"id-ID":{"special_offer":"Penawaran istimewa","close":"Tutup"},"it-IT":{"special_offer":"Offerta speciale","close":"Chiudi"},"ja-JP":{"special_offer":"特別なオファー","close":"閉じる"},"ko-KR":{"special_offer":"특별 메뉴","close":"닫기"},"nl-NL":{"special_offer":"Speciale aanbieding","close":"sluiten"},"pl-PL":{"special_offer":"Oferta specjalna","close":"blisko"},"pt-PT":{"special_offer":"Oferta especial","close":"Fechar"},"ru-RU":{"special_offer":"Специальное предложение","close":"Закрыть"},"th-TH":{"special_offer":"ข้อเสนอพิเศษ","close":"ปิด"},"zh-CN":{"special_offer":"特价","close":"关闭"},"zh-TW":{"special_offer":"特價","close":"關閉"}}; landPage = "\/promotions\/rebate\/"; pageType = 1; cart = []; initData = null; rebateInfo = null; renderData = null; footerImage = `${this.win.SHOPLAZZA["image_domain"]}oss/operation/e8ebb03dbb710457ca3b4b6a70898ab2.svg`; isLayoutSupported(layout) { return layout == SPZCore.Layout.LOGIC; } buildCallback() { this.initData = this.getProduct(); this.action_ = SPZServices.actionServiceForDoc(this.element); this.registerAction("triggerGetRenderData", () => { const event = SPZUtils.Event.create(this.win, "triggerGetRenderData", this.renderData); this.action_.trigger(this.element, "getRenderData", event); }); this.registerAction("bindPropagation", () => { document.querySelector(".product_detail_rebate_list").addEventListener("click", e => { e.stopPropagation(); this.win.sa && this.win.sa.track("plugin_rebate_promotion_click", { plugin_timestamp: Date.now(), plugin_location: "info", product_id: this.initData.product.id, discount_id: this.rebateInfo.discount_list.map((item) => item.discount_id)[0], }); }); }); } async mountCallback() { document.addEventListener("dj.variantChange", e => { const data = e.detail; if (document.querySelector("#product-select-modal.show")) return; if (this.initData && this.initData.product && data.product && this.initData.product.id === data.product.id) { this.initData = data; this.initRebate(this.initData, true); } else { this.initData = data; this.getRebateInfo(); } }); document.addEventListener("dj.addToCart", e => { const v = e.detail; this.rebateInfo && this.win.sa && this.win.sa.track("plugin_rebate_atc", { variant_discount_id: this.getVariantDiscountId(v.variant_id).map(item => item.discount_id), discount_ids: this.rebateInfo.discount_list.map(item => item.discount_id), variant_id: v.variant_id, product_id: v.product_id, price: v.item_price, number: v.number, }); }); await this.getRebateInfo(); if (document.querySelector(".plugin-container__bottom-fixed")) { this.showDiscountPopupsInfoBar(); } else { this.win.addEventListener("extloaded", () => { this.showDiscountPopupsInfoBar(); }); } } getProduct = (() => { document.addEventListener("dj.variantChange", e => { if (!e.detail || !e.detail.product) return; const productJson = document.querySelector("#product-json"); if (productJson && productJson.textContent && JSON.parse(productJson.textContent)) { productJson.textContent = JSON.stringify(e.detail); } if (this.win.jQuery && this.win.jQuery.fn && this.win.jQuery(document).data("djproduct")) { this.win.jQuery(document).data("djproduct", e.detail); } }); return () => { let productData = null; if (this.win.jQuery && this.win.jQuery.fn) { try { let product = this.win.jQuery(document).data("djproduct"); if (product) { productData = JSON.parse(JSON.stringify(product)); } else { productData = null; } } catch (error) { productData = null; } } if (!productData) { const productJson = document.querySelector("#product-json"); productData = (productJson && productJson.textContent && JSON.parse(productJson.textContent)) || null; } return productData; }; })(); initRebate = this.win.SPZCore.Types.debounce( this.win, ((data, variantChange) => { let discount_list = Object.assign([], this.rebateInfo.discount_list); /* 按子商品的多少对优惠信息进行排序 */ discount_list && discount_list.sort((a, b) => { return b.variant_ids.length - a.variant_ids.length; }); /* 选中子商品时 筛选子商品的优惠信息 */ if (data.selected && data.selected.id) { discount_list = this.getVariantDiscountId(data.selected.id); } /* 无满减信息 */ if (!(discount_list && discount_list.length)) { return; } const isSection = !!document.querySelector( `div[data-section-type^="shoplazza://apps/publicapp/blocks/rebate"] #rebate_custom_component` ); if ( (this.rebateInfo.rebate_type == "sku" && data && data.selected && data.selected.id) || this.rebateInfo.rebate_type == "spu" ) { if (discount_list[0]) { this.landPage += discount_list[0].discount_id || ""; } const info = { rebate: discount_list[0], maxShowCount: this.win.innerWidth > 768 ? 3 : 1, landPage: this.landPage, modalFooterImg: `url(${`${this.win.SHOPLAZZA["image_domain"]}oss/operation/e8ebb03dbb710457ca3b4b6a70898ab2.svg`})`, i18n: this.i18n[this.lang] }; this.renderData = info; SPZ.whenApiDefined( document.getElementById(isSection ? "app_rebate_section" : "app_rebate_block") ).then(apis => { apis.render(info, true); }); } this.insertSlideTag(this.rebateInfo.tag, variantChange); var pluginCurrencyEvent = new CustomEvent("plugin_currency_update"); document.dispatchEvent(pluginCurrencyEvent); }).bind(this), 10 ); getRebateInfo = async () => { if (this.initData && this.initData.product && this.initData.product.id) { var variant_ids = this.initData.product.variants.map(variant => variant.id); const res = await this.xhr_.fetchJson( "\/api\/discount-rebate\/product-discount", { method: "POST", body: { product_id: this.initData.product.id, product_type: this.initData.product.product_type, variant_ids: variant_ids, }, } ); if (!SPZCore.Types.isEmptyObject(res.rebate_info)) { res.rebate_info.tag = res.tag; res.rebate_info.rebate_type = res.rebate_type; this.rebateInfo = res.rebate_info; this.initRebate(this.initData); } else { if (this.win.top !== this.win.self) { const noActivity = document.getElementById("no-rebate-activity"); noActivity && (noActivity["style"].display = "block"); } } } }; getVariantDiscountId = (variant_id) => { if (!variant_id || !this.rebateInfo) return []; var rebateId = this.rebateInfo.variant_discount_map[variant_id]; return this.rebateInfo.discount_list.filter(item => item.discount_id == rebateId) || []; }; insertSlideTag = (tag, variantChange) => { setTimeout(() => { if (tag) { var tag_container; var modal = document.getElementById("product-select-modal"); if (modal && modal.classList.contains("show")) { if (!variantChange && modal.querySelector(".slider-discount-tag")) return; if ( variantChange && modal.querySelector(".slider-discount-tag:not(.rebate-tag)") ) return; tag_container = modal; } else { var product_detail_card = document.querySelector( '.page_container > [data-section-type="product_detail"], .page_container > [data-section-type="product-template"]' ); if(!product_detail_card) return; if (!variantChange && product_detail_card.querySelector(".slider-discount-tag")) return; if (variantChange && product_detail_card.querySelector(".slider-discount-tag:not(.rebate-tag)")) return; tag_container = product_detail_card; } if (tag_container.matches("#product-select-modal") && this.pageType === 13 && document.documentElement.clientWidth < 768) return; const tagDom = `<div class="slider-discount-tag dj_skin_product_title rebate-tag">${tag}</div>` if (document.querySelector(".sep-loaded-slider")) { var loadedSlider = tag_container.querySelector(".sep-loaded-slider"); loadedSlider.querySelectorAll(".slider-discount-tag").forEach(function(element) { element.remove(); }); loadedSlider.insertAdjacentHTML("beforeend", tagDom); } else { if (tag_container.querySelector(".support-slick")) { var supportSlick = tag_container.querySelectorAll(".support-slick, .sep-slider"); supportSlick.forEach((element) => { element.querySelectorAll(".slider-discount-tag").forEach((element) => { element.remove(); }); element.insertAdjacentHTML("beforeend",tagDom); }); } else { var sepSlider = tag_container.querySelector(".sep-slider"); sepSlider.querySelectorAll(".slider-discount-tag").forEach(function(element) { element.remove(); }); sepSlider.insertAdjacentHTML("beforeend",tagDom); } } if (document.documentElement.clientWidth < 768) { const sliderDiscountTagHeight = tag_container.querySelector(".slider-discount-tag").offsetHeight || 0; document.querySelector(".product-image__swiper_bullets").style.bottom = `${sliderDiscountTagHeight + 15}px`; } } }, 1000); }; fetchInfoBar = () => { let discount_ids = []; if (this.pageType === 1) { discount_ids = this.rebateInfo && this.rebateInfo.discount_list.map(item => item.discount_id); } else if (this.pageType === 38) { discount_ids = [this.win.rebateObj.rebateCollection_id] || []; } const productObj = this.getProduct(); return this.xhr_.fetchJson("\/api\/discount-rebate\/global-text", { method: "POST", body: { product_type: productObj && productObj.product && productObj.product.product_type, line_items: (this.cart.line_items || []).map(item => ({ variant_id: item.variant_id, product_id: item.product_id, quantity: item.quantity, price: item.price, selected: !item.unchecked, })), discount_ids: discount_ids, }, }); }; renderBottomBanner = res => { if (!res.tips) return; if (document.querySelector(".discount__info-bar")) return; var bar_style = `background:linear-gradient(90deg,${res.config.background_color_start},${res.config.background_color_end}); color:${res.config.color};`; let data = { tips: res.tips, landPage: this.landPage + res.id, bar_style }; const html = SPZCore.Dom.htmlFor(this.element); const banner = html([ `<a impr="1" imprevt="1" id="rebate_bottom_bar" href=${data.landPage} class="discount__info-bar text-truncate" data-activity-type="rebate" style="${data.bar_style}">${data.tips}</a>`, ]); document.querySelector(".plugin-container__bottom-fixed").appendChild(banner); const pluginCurrencyEvent = new CustomEvent("plugin_currency_update"); document.dispatchEvent(pluginCurrencyEvent); if (res.id) { var trackParams = { page: this.pageType, discount_id: res.id, product_id: this.getProduct()?.product.id, }; banner.addEventListener("click", () => { this.win.sa && this.win.sa.track("plugin_rebate_promotion_click", { plugin_timestamp: Date.now(), plugin_location: "bottom_bar", product_id: trackParams.product_id, discount_id: trackParams.discount_id, }); }); this.win.sa && this.win.sa.track("plugin_rebate_banner_pv", trackParams); } }; showDiscountPopupsInfoBar = () => { if ([13, 14, 19, 30, 31].includes(this.pageType)) return; if (document.querySelector(".plugin-container__bottom-fixed .discount__info-bar")) return; this.fetchInfoBar().then(this.renderBottomBanner); document.addEventListener("dj.cartChange", () => { this.fetchInfoBar().then(this.renderBottomBanner); }); }; } SPZ.defineElement("spz-custom-rebate", SpzRebateComponent);
SKU:

PC001

Hair Material: 12A+ Virgin Human Hair
Hair Color: Natural Color, Can be re-dyed
Base Construction: 13x4 lace front wig with glueless elastic band
Baby Hair: Around the perimeter
Pre-made Lightly Pre-plucked Hairline
Knots: Single knots in front, Double sealed knots whole head
Hair Density: 150%
Last For One More Year
Free wig kits (Value $40): Wig Cap, Tweezer, Satin Edge Laying Scarf for Lace Frontal Wigs, Combs, Baby Hair Brush, and so on.
Shipping: Free Shipping worldwide via Express
Pls DM us or write an order note if you have other requirements.
Production Time

Instock
Custom
1-3 Business days
28-40 Business days
For 150%, 180%, 200%, 250% Density
For Colored Wig
3-7 Business days
3-7 Business days

Shipping Time

USA & Canada
Other
3-4 Business days
3-7 Business days
DELIVERY TIME
Delivery time = production time + shipping time
Please contact our customer service for express shipping.
For 130% density, it can be shipped out in 1-2 businessdays.
For high density wig, It need 3-5 business days.
If you want a lager or small cap, It need 2-4 business days.
Affected by Covid-19, there will be some delay on the delivery.
Normally all of our wigs are free shipping, But recently we launch wig accessories on our online shop with affordable price, We have to limit on shipping fee.
Over $49 free shippin
g worldwide. Almost all of the hair products are still free shipping.
For the shipping time, we choose express delivery service, But due to the virus, maybe there will be delay than usual. We can't guarantee the shipping time completely. Hope you could kindly understand.
AUTOMATIC RETURNS
If the signature service is requested , there will be a $25 shipping cost for reshipment if the package is returned back to sender.
If the signature request is waived or you have signature exemption agreement with FedEx, DHL or TNT, So Good Hair will no longer be responsible for any lost or damage of the package.
All the international shipping orders and orders with high value products are signature requested.
All the automatic returns will incur a $25 restocking fee for monetary refund.
WRONG ADDRESS DISCLAIMER
Please write your correct email address and preferably your contact number so that we could contact you.
Orders returned to our warehouse due to incorrect address you will be responsible for additional $25 shipping charges.
NO REFUNDS WILL BE ISSUED FOR REFUSED OR ABANDONED SHIPMENTS.
INTERNATIONALS SHIPPING TAX
For international shipping, your order may be subject to import duties and taxes, which are levied once your package reaches your country. SoGoodHair is NOT responsible for any duties and taxes. For more information regarding custom policies, please contact your country's local customs office.
Hair Extensions Quality
1. Q: Whats the differences between Brazilian virgin hair, Peruvian virgin hair,Malaysian virgin hair and Indian virgin hair?
A: The differences are more apparent in the hair's reaction to water, heat or air drying. For longer lasting curls on any of the hair, it is recommend to roller set hair with a hair setting lotion.
Malaysian Hair – Malaysian hair at first can appear excessively shiny but after the first 2/3 washes the shine lessens considerably to take on a more natural appearance. Curls will not loosen or drop with time but maintain their form for the entire day. No product is required to maintain the curl. Malaysian hair is also softer and silkier in texture than Indian hair.

Indian hair tends to dry into a beautiful wave which ranges from a slight wave to very wavy, although it straightens and curls very easily.

Brazilian Hair is silkier and shinier in texture than Indian Hair. The Straight textures are not bone straight but tends to curly beautifully at the end. This hair holds curls very well and tends to hold curls longer than the Indian Hair.

Peruvian Hair is a little coarser and thicker in texture than Indian or Brazilian hair. It blends well with normal African-American relaxed hair textures and medium Caucasian hair textures.The curly texture becomes more curly when wet or washed.
2. Q. How long does it last?
A: This hair can last for a very long time depending on how you maintain it. Treat it like your own hair and take very good care of it for it to last longer.
Many hair extension users prefer 5A hair because it is very cheap .
And some customer prefer 7A or 9A, because it is beautiful and better quality which makes it last longer than 5A one.

3. Q: Why are my hair extensions getting tangled?

A: Your Hair Extensions can tangle due to dryness, oil & dirt build-up, salt water, chlorine and not combing (wide tooth comb) out your hair daily.
Make sure to wash & condition your hair at least once a week, twice a week is better. Use hydrating drops or consult your stylist for more help.

4. Q: Why the colors of hair extensions don't look exactly as the pictures show?

A: Different monitor have different display. And every time, maybe the same color No. will have a little color differentia. Please ask a help from the hair dresser for the colors code as the international color swatch says.

5. Q: How to tell human hair with synthetic hair?

A: Human hair has natural protein, it is easy to tell by burning and smelling, human hair will be ash, which will go away after pinching, human hair will smell foul when burning, the human hair will show white smoke.

While synthetic hair will be a sticky ball after burning and will show black smoke, moreover, human hair may be have a few gray hair and split end, it is normal and not a quality problem.

Care and Usage
6. Q: Can they be straightened, curled?

A: Treat the hair as if it is your own. Use a flat iron/straighter or tongs even when fitted, but as with your own hair, never use hot tools too often as you could dry the hair and it will not last as long.

7. Q: Can I dye color the hair?

A: yes. The hair can be colored. As a general rule it is easier to darken the hair than to lighter the hair. We highly recommend having your hairdresser dye the extensions as you will get the results you want, coloring them yourself always poses a high risk of not coming out the shade you want. If you can not get to a salon, always use a good quality hair dye and test a small sample first.

8. Q: Can I wash & blow-dry the hair extensions?

A: you can wash them as you would your own shampoo and conditioner. We also recommend using a hair treatment on them every few weeks, because the hair is not attached to your scalp, it is not getting the oils it should be. Using a treatment/hair mask will need to wash your extensions too much, about every 3 weeks. The extensions can be blow-dried on low setting, but it is not recommended to do it too often. It is best to let your hair extensions dry naturally after washing them.

Steps of taking care of hair

9. Q: How many pieces Hair for one head?

A: Normally 3packs are enough for a full head, at most 5packs.
You can always use the leftover hair later. If you are using hair over 18" long you might need another pack.
10. Q: What type of hair care products should I use?

A: Treat this hair just as if it was your own hair. Use good quality shampoo and conditioning products. Conditioning your hair is very important to keep it soft and manageable, so use leave in conditioners. You can also use products like gel and hair spray to keep the curls in place,

but make sure to wash your hair and not leave in these products in for a long time.

Recommended shampoos and conditioners: Pantene PROV For treatment and every day use: Olive Oil Hair Polisher.

Order and Shipping

11. Q: How do I pay for my order?

A: We accept two payment methods online, one is credit card, both visa card and master credit card are allowed. The other one is PayPal, you will be directed to the PayPal login page straightforward. We can also accept WesternUnion or Bank transfer if you havent a credit card, please contact us for the payment information after you decide your order.

12. Q: Can I pay through Paypal with my credit card?

A: Yes, you can choose the paypal option and you will be asked to fill in your credit card information to fulfill the transaction.

13. Q:I have bought something but seen it at a different price on your website.

A: As an online business we act much faster in adjusting our prices in response to trends, stock and demand from customers. It's our general view not to refund the difference.

14. Q: How long do you take to despatch an order?

A: Generally, we will despatch your order the other day since the date you placed the order. However, we may need to wait for 2 or 3 days for the stock at times, thus the delivery will be delayed for 2 or 3 days.

15. Q: Do you guarantee delivery time?

A: Because the post office handles your shipment,we cannot guarantee the exact time of delivery.However,we will give you an idea of when the package will arrive.We suggest you to make orders 4 days in advance thus you will have sufficient time for shipping.

16. Q: Is there any hidden charges to my order?

A: Basically, the final amount you will pay is just the price of the product plus shipping(if you choose a paid shipping). Sometimes, because of the exchange rate of currency, when the payment finally cleared through the bank, the total amount will be a little different to the price of the product, but its only less than 0.5% of the total price.

17. Q: What if my order delivery was delayed?

A: We definitely will deliver your order in time under normal circumstances. While, shipping delays may occur due to holidays, natural disasters, or carrier delays. Please keep in mind holidays do not count as a business day and should be considered when calculating shipping times.